Upcomming Events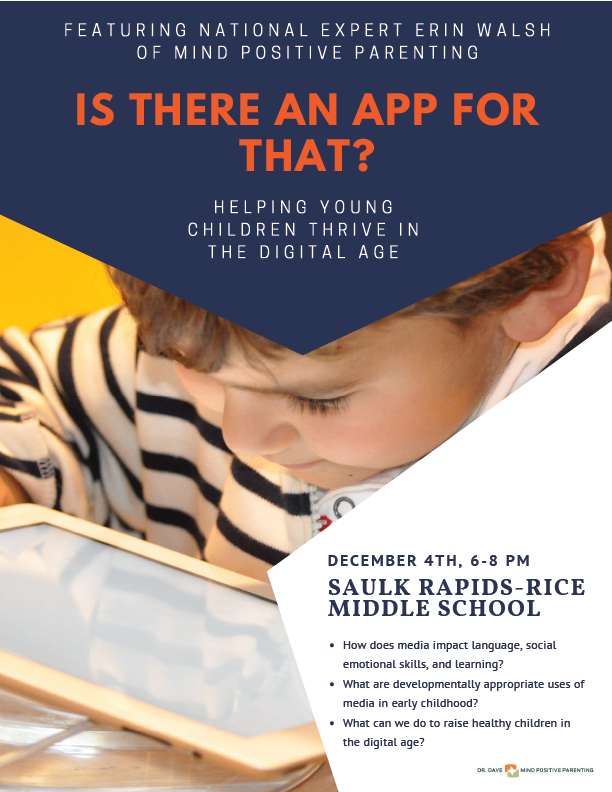 Is there an App for that?
Helping young children thrive in a digital age., Mind Positive Parenting's own Expert, Erin Walsh2 hours @ $10.00

Erin's presentation will answer some important quests.

1. How does media impact language, social emotional skills and learning.
2. What are developmentally appropriate uses for media in early childhood?
3. What can we do to raise healthy children in the digital age?
Don't miss this valuable presentation.